Install it in the mobile connect it to the antenna and key.

Right? Nope not in early 1976. Let's go through the steps you had to take to be a LEGAL! cb operator.



First of all we have to fill out FCC FORM 505 and send it in along with a $4.00 fee payable to the FEDERAL COMMUNICATIONS COMMISSION.



Fortunately we dont have to wait till they send us a call sign we can use a temporary one consisting of the letter K our first inital, our second initial and our zip code.EXAMPLE: my temporary would have been KDE 68366.



Now we wait until the FCC sends us our permanant call sign.



We can operate up to 5 transmitters on our license and that includes You, members of our immediate family living with us and our employees,while on the job.



OK, we got our permanant call sign back Now what?



Next is filling out a sticker and affixing it to the radio.

Well that was'nt so hard was it?



WHY DONT WE DO THIS NOW?



The cb craze of the 1970s! In 1975 the production of cb radios was about 5 million units a year but the demand was estimated at around 10 million units! The manufactuers answered in 1976 making around 25 million units that year.



The FCC was flooded with applications and could not keep up and illegal use was rampant so it wasnt long before the FCC dropped the requirements for applying for a Class D license.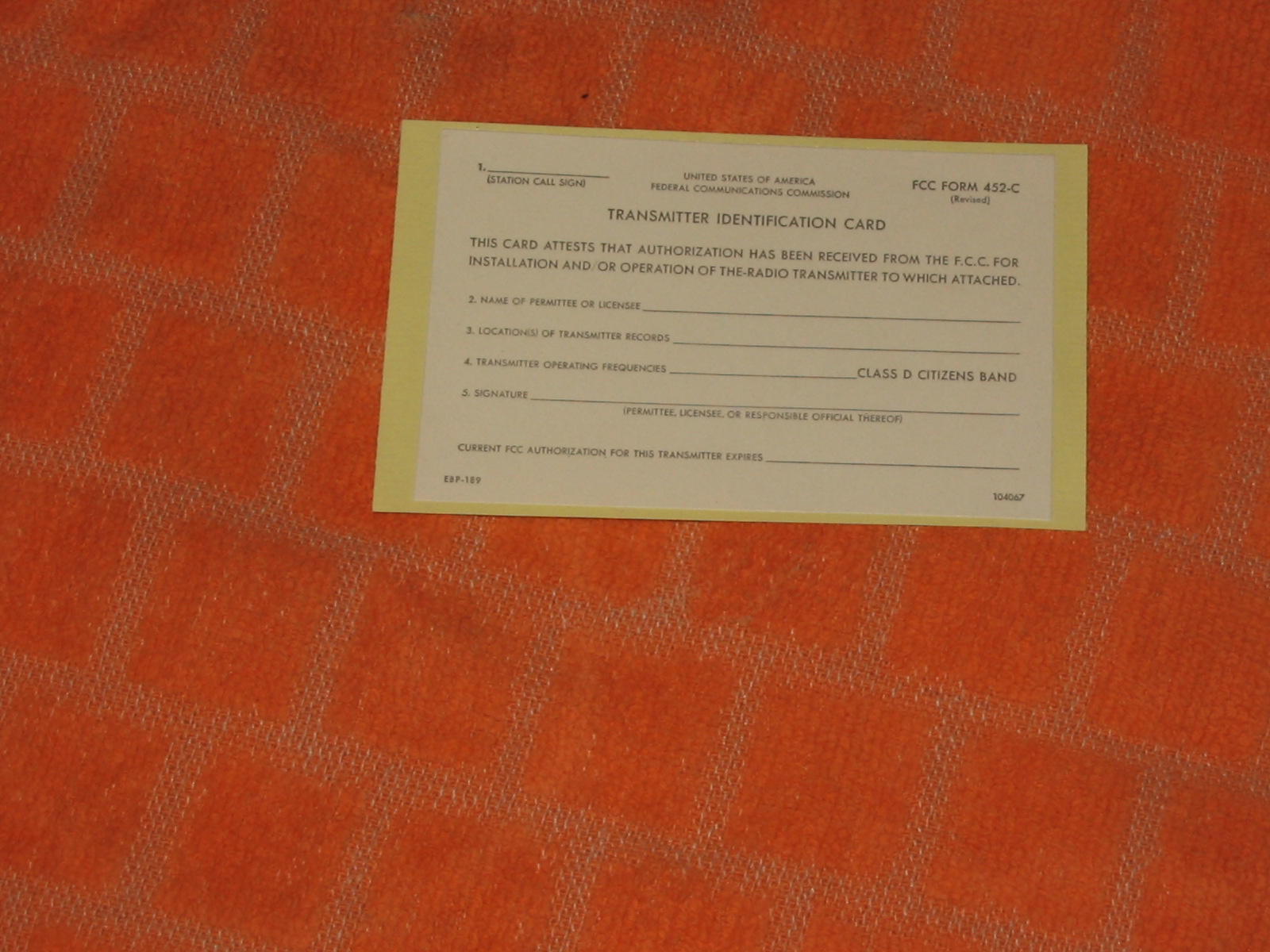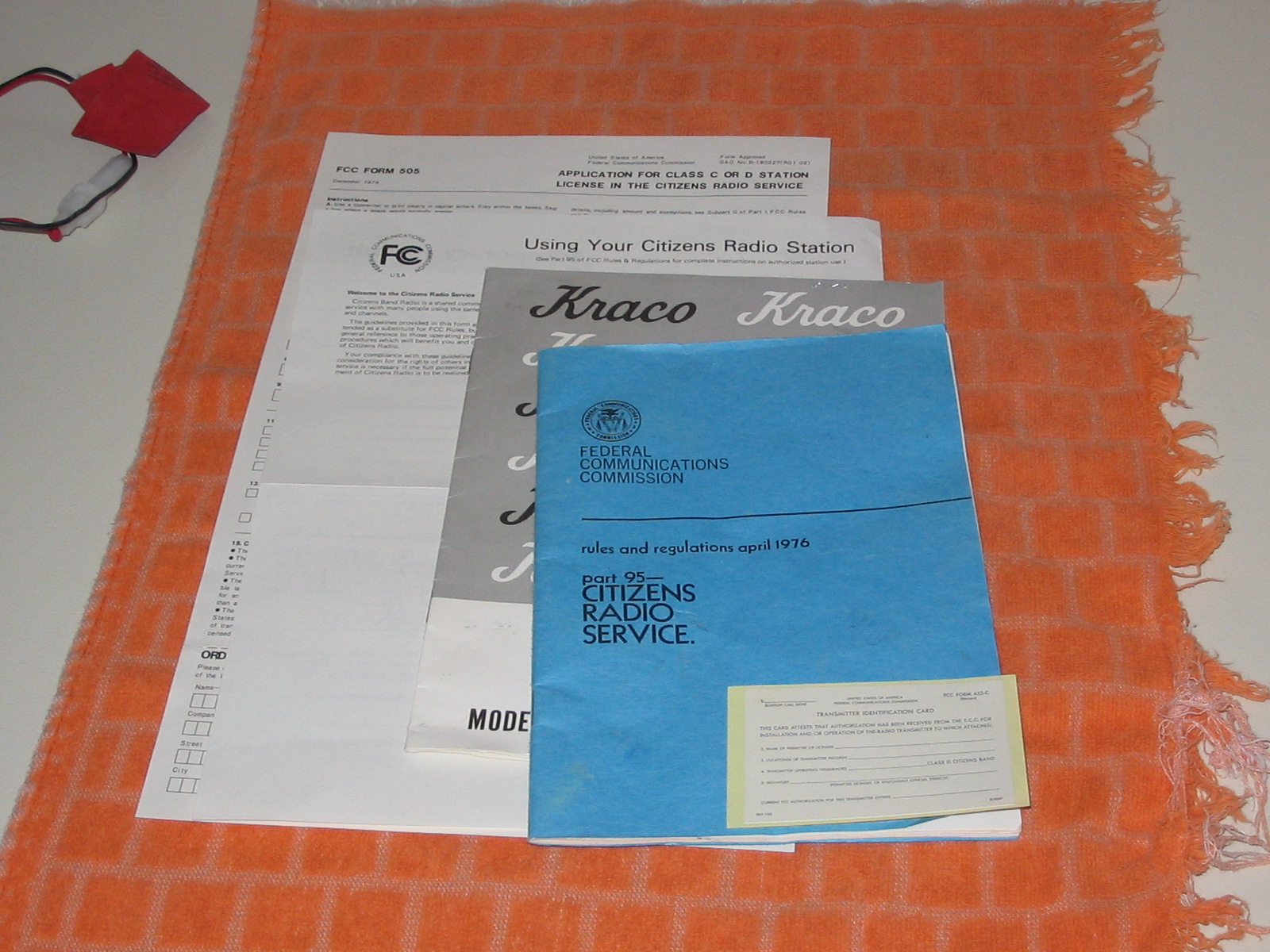 CLICK ON ANY PIC FOR FULL SIZE VIEW!